Day 15 - Garrigill to Nenthead
5km, no hikers

A short walk up and down a steep road.
This was scheduled to be a walk on the Alternative Pennine Way to Allendale Town. After cold porridge with dates followed by pitta bread and honey, a pleasant and nourishing breakfast, I set off slowly up the east flank of the Tyne Valley. I was soon aware of discomfort in my right leg, and it grew worse. I tried all I knew - resting, limping, bandaging, cursing – but whenever I bent my knee the pain just below and to the left of the joint brought me to a halt. I struggled down to Nenthead, having taken two hours to walk five kilometres, and by ten o'clock I was on the bus to Carlisle.
It looked as if my grand plan to walk to Edinburgh was ruined. I opted for Carlisle because I felt I'd develop cabin fever if I had to spend idle days in a place as small as Nenthead. In Carlisle I might be able to access remedial treatment and buy anything I needed. I dragged myself round the B&Bs until Geoff Shipp at Abberley House gave me a nice room, albeit at the top of two flights of stairs.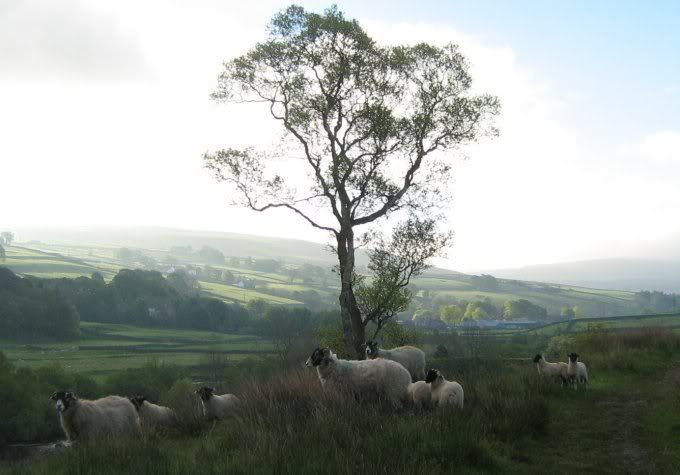 Early morning near Garrigill